SPECIAL SHOPPING DAYS
$$

Double Dance Dollar Days

$$
We are always looking for a way to give you your earned Dance Dollars TIMES TWO! We announce our Double Dance $$ Days via text, email and social media. You just need to show us your $$Double Dance Dollar$$ announcement to get your earned Dance Dollars TIMES TWO at checkout!
Tu Tu Tuesdays
Not every Tuesday
, but
ALWAYS
on a Tuesday!We announce our TUTU TUESDAYS via Text, email & Social Media. If you wear your tutu into Encore you receive
20% off any item in the store
(Dream Duffels excluded). We love seeing all our tutu beautiful dancers!
Flash Sales
They're spontaneous, they're unpredictable, they're one-day only and they're always announced via text, email and social media. Flash Sales can be store-wide, site-wide, department wide or on certain items. Make sure you
follow us
or
sign up to our text club
to get your Flash Sale Announcements!
If you're enjoying a Holiday, chances are Encore has a Holiday Event going on!
Valentine's Day-
Anything Red
, St. Patty's Day-
Lucky Coin
, Easter-
Egg Hunt
, July 4th-
Pick your Discount
and so on and so forth! Always fun, always on a holiday and always announced via text, email and social media!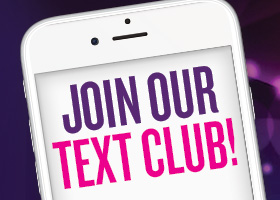 TEXT CLUB
You can receive private discounts, coupons, sale, Special Event Days & Limited Edition Arrival announcements right on your phone! Our texts are limited to 1 or 2 a month. You can join by
text
ing the word
"encore"
to
336-844-4873
.
SOCIAL MEDIA
We run fun contests with awesome prizes regularly throughout the year!
Our social media accounts are also the perfect way to keep up to date on EVERYTHING ENCORE! #EncoreDancewear #BeAwesomeToday

DANCE DOLLARS
Our way of saying thank you to all of our in-store shoppers!
For every
$25
of regular priced items purchased in our store, we will give you an
Encore Dance Dollar
that you can spend at the time of your next visit. There is no limit on how many Encore Dancer Dollars you can earn or spend and they can be used
just like cash
in our store!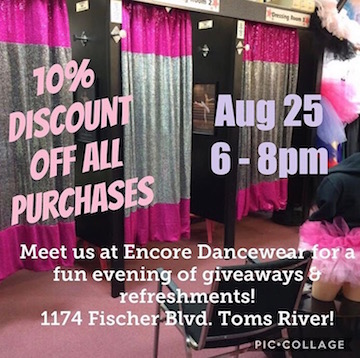 PRIVATE, AFTER HOURS STUDIO NIGHTS
(EVERYONE LOVES THESE!)
Your studio can have their own private shoe fitting and shopping night.
We open our doors to your studio only & basically throw a party just for you! Our Studio Nights are filled with discounts, giveaways, contests and Bun making demonstrations! It's a great way to start your season off and ensure that your students show up at your first class in the required shoes. If you are a Studio owner or Director and would like to offer this to your families, just contact us and we'll set it up for you! If you are a dancer or a dancer's family and would like to see your studio have an AWESOME STUDIO NIGHT here at Encore, please share this information with them.

CURRENT EVENTS BOARD
Our "current events" board is bigger and better than ever. Find the latest studio, school and theatre events. And if you have an event to post, please bring it in!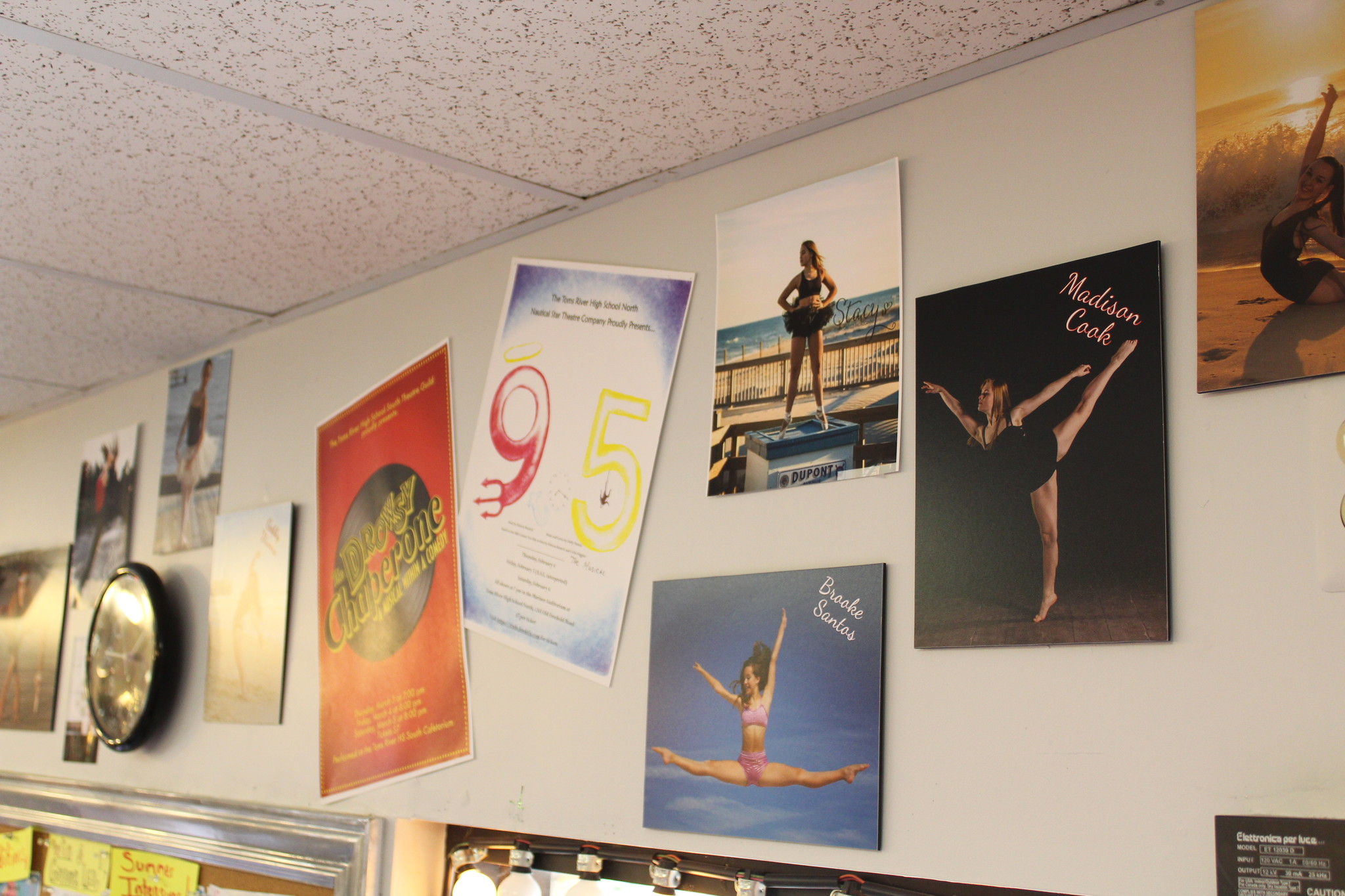 FABULOUS FRONT WALL OF FAME
Have an awesome picture of yourself, your group,your child or your studio?
Bring in your photo and we will give you a place to shine on our wall.
Our performers LOVE to come in and see themselves and their friends
"up in lights"!