POINTE SHOE FITTINGS
For Pointe shoe fitting, we request that you call ahead to be sure that one of our Pointe Shoe Fitters are available. Allow yourself plenty of time. We always encourage Pointe students to invite their Pointe instructor to accompany them. They like to have an input & we welcome their personal knowledge of each one of their students.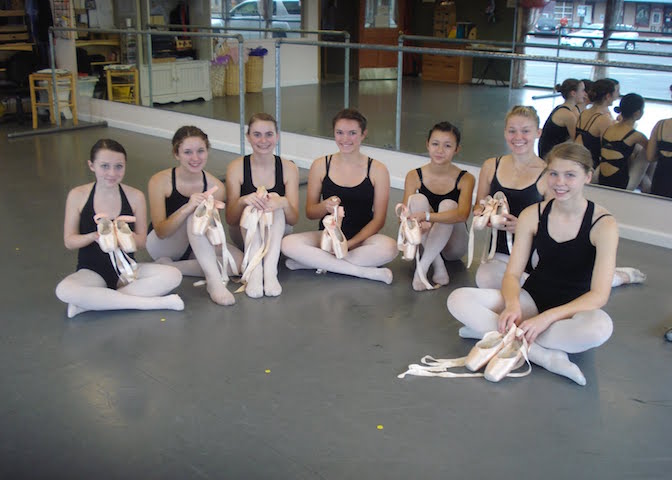 GROUP FITTINGS
We absolutely can take care of your class as a group. Whether it's a group of first time Pointe girls or a handful of dance friends that want to come in together, we welcome the opportunity to turn just about anything into a little party here at Encore! We do request you to call ahead to let us know you're coming. This helps us to be properly prepared and enables us to take the absolute best care of your group!


CHEER GROUP FITTINGS
Call us to reserve the dates you need us at your team meeting. We can take care of all your team basics (Turtleneck, crops, briefs, and sparkle shorts) and cheer sneakers all at one time. We will professionally fit, take orders & payments directly from your parents. Then we will deliver your order directly to you, dived and clearly labeled by cheerleader & team!

THEATRE FITTINGS
Do you need character shoes? Jazz shoes? Tap shoes? We can come to your school or theatre and fit your entire cast with whatever types of shoes (and tights & undergarments) that your performance requires. Just call us to reserve the date you would like us there.